A method certified by our partners
The leading manufacturers of carpets and textile furniture recommend us.

Strong
relationships

for better service

As a specialized and prominent company in the textile cleaning market, we have direct relationships with leading carpet and textile furniture manufacturers. Additionally, we collaborate with laboratories to develop our own products, ensuring they are highly suitable and environmentally friendly.
On the field, we act as their after-sales service, providing the best advice to their customers on textile maintenance. With our specific methodology, they certify and trust us to ensure the longevity of their products.
Composil | Tarkett
---
Carpet & Circularity
Enabling the valorization of materials was a priority for both our companies. It's done.
Composil | Relieve Furniture
---
Furniture & Sustainability
A service for the valorization of your old furniture and the acquisition of refurbished furniture.
Composil | Manufacturers
---
A strong relationship for over thirty years to ensure sustainable solutions for materials, carpets, and textile furniture.
Composil | The Shift
---
It is important for us to be part of The Shift, a unique community dedicated to sustainable development, bringing together businesses, associations, academic and public institutions from various sectors in Belgium. The common goal is to build a more sustainable economy and society together.
Composil | Union Saint-Gilloise
---
RUSG has a strong commitment to sustainable development and has joined a community of Belgian organizations dedicated to setting scientific objectives to control their environmental impact. Composil and RUSG are coming together to be advocates of this message.
Composil | RULO
---
Having a social and environmental impact at the local level is also very important. That's why Composil is partnering with Royale Union Lasne Ohain to support the club's Impact sports project, which focuses on youth and sustainability values in football.
The certainty of optimal revalorization
Composil | Tarkett
Since the inception of our reuse and recycling program, we have had the privilege of collaborating with Tarkett, a leading company in the flooring industry. Through their Restart program®️, we can give a second life to carpet tiles that can no longer be reused through our Carpet Reuse Program®️. In this way, we are able to provide customers with a solution, regardless of the wear and tear of their surface.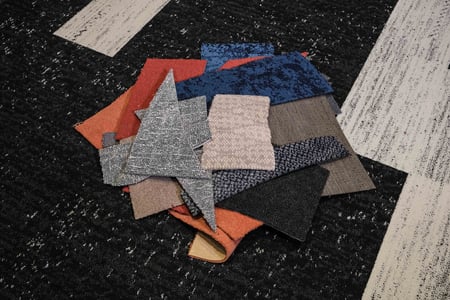 We send the excessively worn-out carpet tiles from our customers to Tarkett for optimal recycling. By extracting almost all of the necessary raw materials for producing new tiles, our partner ensures an effective and environmentally sound upcycling service in response to current environmental challenges. This collaboration between our two companies allows us to reduce the environmental footprint of any industrial player that uses our services, while maintaining a supply of quality carpet tiles.
For our clients
In practice, we offer our clients the opportunity to leverage our network of partners without multiplying intermediate interactions. When they present their (de)construction project to us, we ensure the proper revalorization of their materials through a fully supervised logistic service provided by us.
---
Your furniture also deserves the same treatment
Composil | Relieve Furniture
Our Partner Relieve Furniture offers businesses the opportunity to take back all furniture destined to be discarded, at no cost, in order to offer it to associations, schools, small businesses, or startups seeking to acquire furniture at a reduced price.
Our team then dedicates itself to providing high-quality deep cleaning to eliminate dirt, stubborn stains, and unwanted odors from textile-based furniture before putting it back on sale.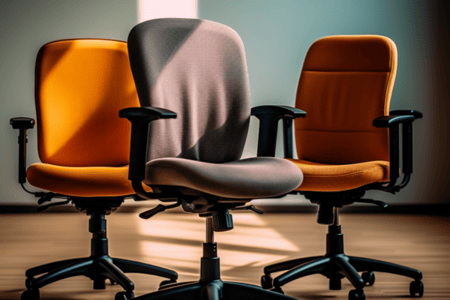 Thanks to the respective techniques and expertise of our two services, we can offer furniture that looks brand new while giving it a second life. Relieve Furniture also allows you to access second-hand furniture through its platform, enabling you to reduce your environmental impact at an advantageous price.
For our clients
This unique collaboration combines our deep cleaning and repair services with the remarketing offered by Relieve Furniture. Without incurring any costs, you can give your textile furniture a second life in the re-commerce market through a marketplace.
Whether you want to repair, clean, or dispose of your furniture, we ensure the smooth functioning of the entire process through our logistical means.
---
With 30 years of experience and innovation, Composil offers a unique and comprehensive service for all sectors and needs.