Give your
furniture

a second life

Textiles are our specialty, allowing you to enjoy our certified methodology that ensures your furniture is consistently impeccable for your employees and visitors. Cleanliness and hygiene speak for themselves, leaving a lasting impression.
Swift Intervention
Optimal planning for a thorough cleaning of your textile furnishings.
Swift Intervention
Unique Process
Rediscover the brilliance of your furniture through our unique method of preparation, cleaning, and finishing.
Unique Process
Extended lifespan
Your office chairs, reception armchairs, and other furnishings last 2x longer.
Extended lifespan
On-demand cleaning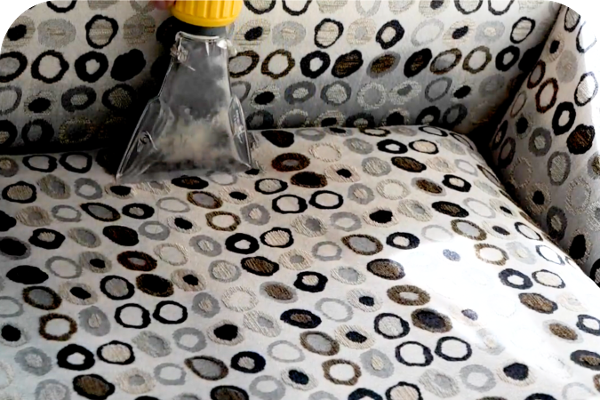 One shot
On-demand cleaning
Maintenance contract
Regular
Maintenance contract
A tailored approach that identifies various furniture with specific and regular maintenance needs.


Choose peace of mind
Refurbishment & valorization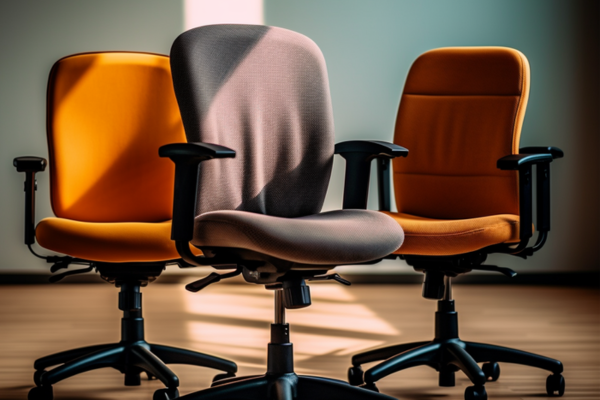 Sustainable furniture
Refurbishment & valorization
A comprehensive and tailored
methodology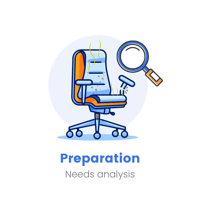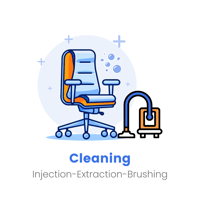 Submit a request and contact us to specify your needs and technical requirements.
Assessment and detailed quote based on the provided information.
Professional deep cleaning carried out by our teams. Specific methodology for handling accumulated stains, odors, and dirt.
Maintenance contract steps:
Planning of sensitive furniture within your premises and the frequency of use.
Manual stain removal through brushing and the use of specifically designed products for textile fibers.
Deep cleaning through water injection-extraction to restore your furnishings characteristics.
Furniture management, ongoing monitoring, and transparent communication.
At no cost to you, we

collect your furniture

on-site before processing them.
Deep cleaning of surface stains and embedded impurities in the textile using the Composil®️ method. Technical repairs (chrome, plastic) are also available.
The treated and refurbished furnishings are then reintroduced to the market through the marketplace.
FAQ
Frequently asked questions
---
What types of textile furniture can you clean and maintain?
We specialize in cleaning and maintaining various types of textile furniture, such as office chairs, reception chairs, sofas, banquettes, and much more.
In general, we can provide deep cleaning for any furniture that has textile elements and specific maintenance needs.
What are the advantages of a maintenance contract compared to on-demand cleaning?
On-demand cleaning is ideal for occasional needs, such as events, relocations, or spring cleaning.
On the other hand, a maintenance contract is better suited to keep your furniture in perfect condition regularly and consistently in spaces like Flex Offices, Coworking spaces, or Showrooms. This ensures a hygienic and impeccably clean environment for your employees or visitors.
What is the unique cleaning process you use to clean and maintain the furniture?
Our unique process of preparation, cleaning, and finishing combines injection-extraction techniques to effectively remove stains, odors, and accumulated dirt from your textile furniture, restoring them to their original shine.
For specific stains, we also perform manual brushing using products specifically designed for Composil and gentle on the fibers.
How does your partnership with Relieve Furniture work to give a second life to furniture?
Our partnership with Relieve Furniture allows us to give a second life to furniture that would otherwise be discarded.
Our partner collects this furniture free of charge, and we ensure their deep cleaning using our Composil®️ method. The furniture is then reintroduced to the market through the Relieve Furniture marketplace, providing a positive impact on the environment.
How can I request a quote for the cleaning of my textile furniture?
You can request a quote by contacting us directly by phone or by filling out the inquiry form on our website. We will then assess your needs and provide you with a detailed quote.
Can your cleaning and maintenance services help extend the lifespan of my textile furniture?
Yes, our deep cleaning and regular maintenance methods help preserve the quality and appearance of your textile furniture, making them durable and extending their lifespan up to 2 times longer.
Do you offer flexible maintenance contracts based on the size of my company and the level of furniture usage?
Absolutely, we understand that each company has different maintenance needs. Our maintenance contracts are tailor-made according to the size of your company and the furniture that needs to be maintained.
Trust the maintenance of your

carpets and textile furniture

to our experts.
Composil offers its services in Belgium, the Grand Duchy of Luxembourg, and France. We also regularly operate in the Netherlands, Germany, and the United Kingdom.